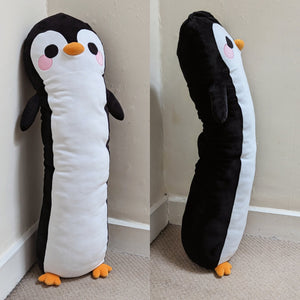 Squishy Plushie Pals - Long Penguin Pillow
Super soft and adorable penguin cuteness all in one big LONG squishy boi!
SPECIFICATIONS
100cm long
Soft plush fabric
Filled with squishy soft stuffing (similar to squishmallow)
Zip on back so you can re-stuff if needed!
embroidered details on face with protruding orange noot (beak)
This is for the following plush:
Feel free to email me at pingkipeng@gmail.com or contact me on twitter if you have any other questions!
---