April// Plush Pre-Order UPDATE!
Posted by Sarah Gunn on
Hello everyone!

Good news, the plush are complete and will be sent to me this week!
It takes around a month for the shipments to arrive from my manufacturer in China but i will keep you updated along the way.
Once they have been received i will dispatch them to you asap!

So now is the time to make sure you have the correct address on your order. If your address changes any time between now and shipment date you can email me to let me know and i can update it. I will send another email when the plush have arrived in the UK for any last minute changes.

Are you excited!? I am! I cant wait for you all to receive your penguins and raincoats! Here is a sneak peek from the manu, there will be a total of 22 large boxes arriving to me, it will be INSANE!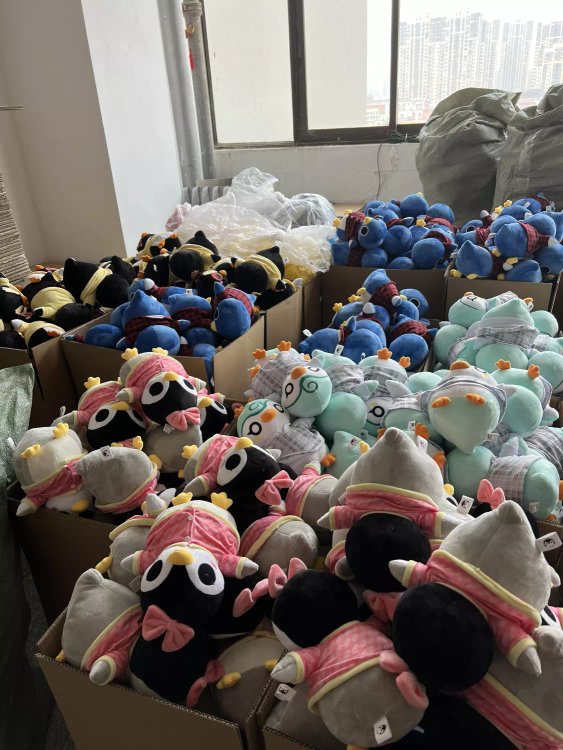 Email me at pingkipeng@gmail.com / sales@pingki.co.uk if you have any questions and stay tuned as i have more cool stuff coming soon!! :D
---
Share this post
---
---
---
0 comment